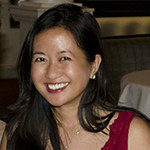 When you're about to make a comparison to Hitler, stop. Don't. You can do better than that.
Whatever compelling argument you have is lost the moment you invoke his name. It ends dialogue. More than just a PR nightmare or a discussion about semantics, when we Filipinos include him in our vernacular, we diminish the lives of millions who died under Hitler. (READ: LOOK BACK: Hitler and the Holocaust )
And yet, on my Philippine news feed, I have been nonplussed by the casual use of Hitler and Nazi imagery by Filipino politicians, celebrities, and netizens. Here's a short list: President Duterte's remarks about his drug war and Hitler; Presidential Spokesperson Ernesto Abella's maladroit justification of said comments; Miss Philippines Earth Imelda Schweighart comparison of Duterte to Hitler (she also apologized but added she was part German, as if that would make her "soft joke" with Miss Austria ok); Philippine Ambassador to the United Nations Teddyboy Locsin's tweets about the Nazis; Professor Walden Bello's "Fraternally yours: Adolf's message to Rody" (tone-deaf satire, IMHO); or the picture of Arroyos' attorney Ferdinand Topacio in his office, standing in front of Hitler's portrait – a juxtaposition simultaneously scary and absurd.
These stories unintentionally confirm what the media has recently been showing the world about the Philippines: that we have a profound misinterpretation of history and of human rights. From the New Yorker to The New York Times to Buzzfeed, the stories coming out of our country, while insightful, have shown the Philippines through only one dark, violent lens.
I have had to explain to friends stateside that what they see in the news is not the Philippines I miss. (What you see, I've often had to say to them recently, "is not the full story.")
When we use those analogies, we erase others' suffering. We erase their terror and pain.
More specifically, when we Filipinos use them, we ignore what is, to me, the most inspiring example of leadership in the Philippines' young history.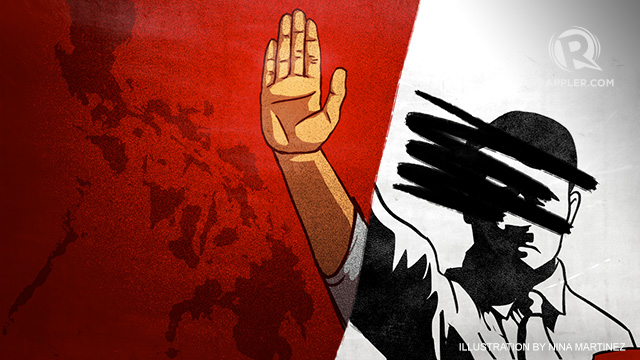 From 1937-1941, the Philippines was a haven for more than 1300 European Jews. President Manuel Quezon opened the Philippines to them when other countries – including the United States –  turned them away. Had the US State Department allowed the Philippines, the former US commonwealth would have allowed as many as up to 10,000 more.
Today, Manila has its own small schul (synagogue), a beautiful and haunting reminder of the intimate connection between European Jews and Filipinos. That our archipelago stood on the right side of history and took them in, even giving them work visas and President Quezon donating his own land in Marikina and Mindanao to them, makes me so proud of our former president. I am stunned that, at one time, the Philippines was a world leader.
"That was like a rebirth," said Noel Izon, the filmmaker of the documentary, An Open Door: Jewish Rescue in the Philippines, said of the European Jews' resettlement in the Philippines. "They went from certain death to this life."
As a teenager, I watched Schindler's List and in high school and college, I studied World War II, but I did not know about this part of Philippine history until 6 years ago.
When my Jewish boyfriend visited the Philippines, my father taught us about it. My father, a history buff, called us over after lunch and I remember sitting at our dining table, reading over my father's shoulder and wondering why it was the first time I had heard about it. The section about the Philippines was only a brief chapter in my US textbooks, with some mention of being the US' "little brown brothers." For years, I internalized our country's smallness, with little idea of its greatness, our heartbreaking courage.
Since learning about President Quezon, I have studied as much as I can about this part of Philippine history. I've revisited my saved links and watched the documentaries more times than I can recall, and, after each viewing, I hold my head higher, my heart beats stouter.
A monument in Rishon Lezion Memorial Park in Israel, appropriately named "Open Doors," commemorates this historical link. When the Philippines was hit by Super Typhoon Haiyan, Jewish communities worldwide mobilized to help. "For me it was like coming full circle and I couldn't help but think of what it must have been like when my grandparents and mother arrived 76 years ago," a man named Danny Pins said in a CNN interview. "My going to the Philippines after Typhoon Haiyan was very special. I was repaying a debt to the country that saved my family."
I am reminded of this connection between strangers from different shores every single day, "their foreignness," as Ondaatje writes, "intimate like two pages of a closed book."
Reader, the Jewish boyfriend who visited the Philippines – I married him.
We have a Jewish daughter.(She had her mikvah, her conversion ritual, on her father's birthday). Her first Christmas Eve with my family is the first day of Hanukkah. At my sister Lisa and husband John's home, a mezuzah greets my family at the front door. I catch myself smiling when I imagine telling our girl about the thread that connects hers and her father's religion with my country. What an amazing history we come from and how little I knew of it. How humbling to think of how we shared our little space when we were needed.
My hope is that we become that country again: even if no one will notice, let's be the place that is the model for bravery and generosity. When others more prosperous and richer are closing their doors and pushing others out, let's be the country that makes room. When other parts of the world are dangerous for the the Other, let's become that diverse place where they feel included and safe(r) in their skin, in their faith.
Oh, Philippines.
We are better than we seem and much kinder than we appear. – Rappler.com
Kristine Sydney was born in the Philippines, raised in Saudi Arabia, and has studied and worked in the United States for the last 23 years. She teaches high school English at a private school in Rhode Island. Follow her on Twitter at @kosheradobo.
Are you an OFW with a story to tell? Send contributions to balikbayan@rappler.com