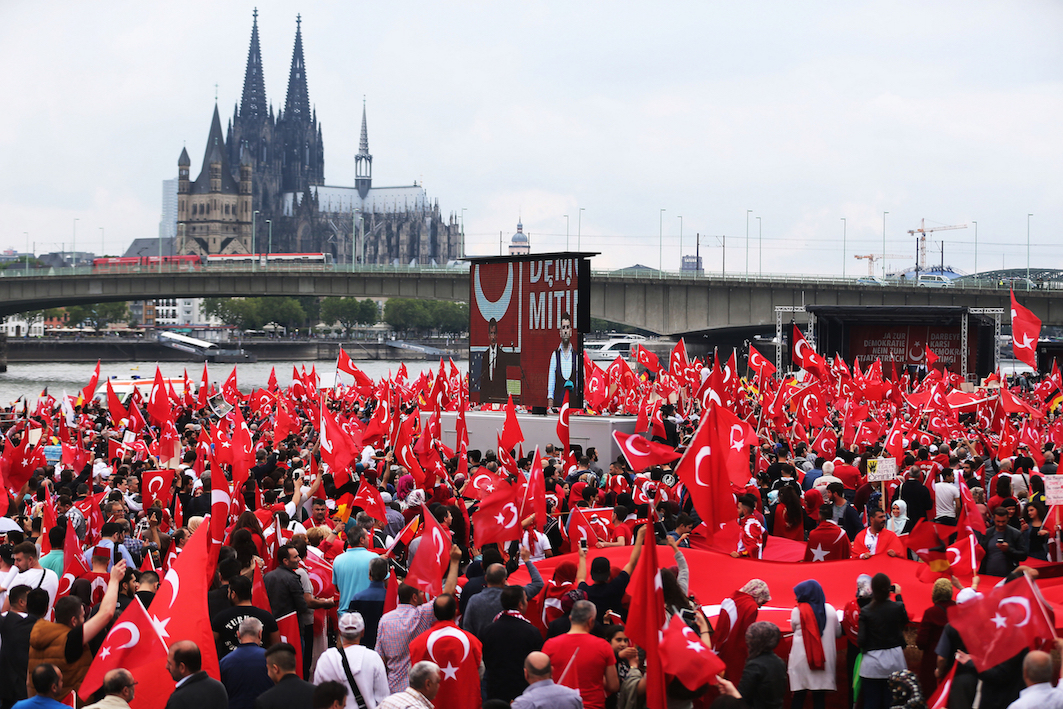 "Philippinen (Philippines)?" said a stranger behind me.
I turned around and quizzically replied, "Ja (Yes)?"
"Salamat (Thank you)," he said, then clasped his hands before joining his friend cloaked in a Turkish flag.
I was in Cologne, Germany that day, on a day trip with my Chinese-Portuguese classmate to visit the old town and the Gestapo museum.
Little did we know that it was also the same day tens of thousands of Turkish Germans and immigrants would stage a massive rally in Cologne in support of President Recep Tayyip Erdoğan.
Truth be told, given Erdoğan's Islamic brand of authoritarianism and crackdown against academics, I don't know how to feel about the stranger's "thank you."
Immediately after leaving Cologne's central station, we were greeted by dozens of police clad in heavy suits.
A large number of police surrounded the Dom Cathedral, a main attraction in Cologne.
We were at first oblivious of what was happening. We continued with our plan of visiting the Old Town and the EL-DE House, home of the National Socialism Documentation Center where the Gestapo (the Nazi secret police) imprisoned and executed more than 400 victims decades ago.
As my classmate and I walked along the Rhine river, we saw thousands of people right across, rallying under a sea of red flags. By asking a police officer nearby, we learned that it was in fact a protest in support of Turkey's president.
We wanted to cross the river to climb to KölnTriangle's observation deck and take photos of the Dom Cathedral and Hohenzollern bridge.
Once we came out from the tram stop, we saw hundreds of people, both men and women, carrying large Turkish national banners and wearing them as capes. Some donned scarves with Erdoğan's face printed on them.
The concentration of police was even tighter in the area. The protesters were enduring bad weather that day in Cologne. It rained heavily for a good hour, but that didn't stop their gathering.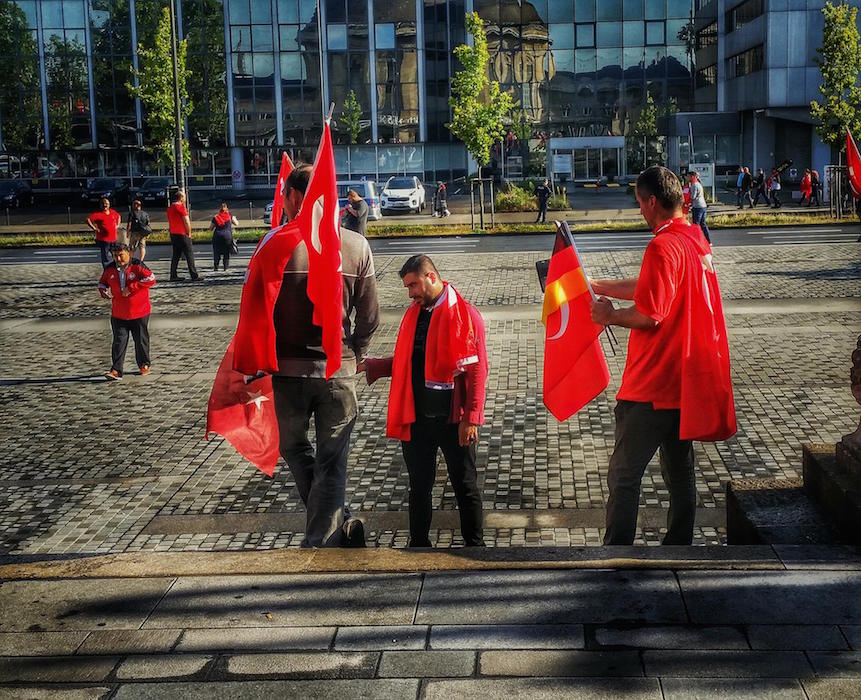 I took some photos of the incident before police advised us to go back to the old town. It was when we were looking for the path going to the Hohenzollern bridge that we met one of the protesters who thanked us for documenting the event.
I didn't know how to respond, and so I just nodded and we continued our way back to Cologne's Old Town. – Rappler.com
Everyone has a story to tell. From compelling narratives to fresh insights and incisive analyses, #BalikBayan Voices is the home for Filipinos from all around the world to speak up and be heard. Send contributions to balikbayan@rappler.com.