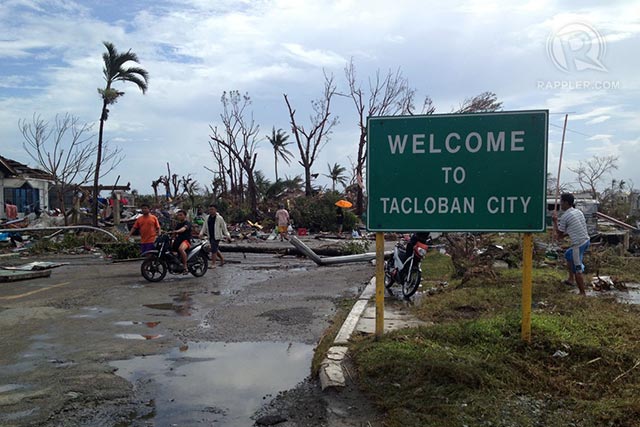 MANILA, Philippines – Nearly two years after Super Typhoon Yolanda (Haiyan) first made landfall in Eastern Samar, only a fourth of the funding requirement for the agricultural sector has been released.
In a press release last November 4, Wednesday, budget watchdog Social Watch Philippines stated that only P1.045 billion ($22.26 million) was released to the Department of Agriculture (DA) in 2014.
For 2015, DA requested only P1.217 billion ($25.91 million). As of August 2015, the Department of Budget and Management has not released funds but DA has started the bidding process for infrastructure-related projects, according to Social Watch.
Former National Treasurer Leonor Briones, who convenes Social Watch, said that "with the devastation suffered by the agricultural sector, releases for the allocation lodged under the PCA and DA reached only 27% and 29%, respectively."
According to the Comprehensive Rehabilitation and Reconstruction Plan (CRRP), funding requirement for DA and the Philippine Coconut Authority is both at P10 billion ($212.98 million) each.
Briones also compared the differences in releases with other agencies. She said that the Department of Social Welfare and Development received 122% of their funding requirement while the Department of Interior and Local Government got 121%. (READ: 'Mismatch' in Yolanda resettlement fund estimates – watchdog)
Briones said that they monitored DBM reports of fund disbursements through press releases from July to August 2015.
Briones said that "they have not heard from the DBM any more fund releases for both the DA and the PCA since October 2014."
Absorptive capacity
According to the budget watchdog, their study indicated the limitations of the DA and the PCA to spend the funds and implement their livelihood projects. (READ: Where are we after Yolanda?)
The delays in implementation, according to the watchdog, was caused by limited personnel in the agency. (READ: SONA 2015: Aquino admits need to do more after Yolanda)

The approved budget is also mainly for Maintenance and Other Operating Expenses or Capital Outlay, and no budget support was provided for additional personnel and even for the operating cost to implement the projects.
Briones reiterated her group's recommendation for President Aquino to form a separate agency with funds and powers to hold the agencies accountable to their commitment to the CRRP. (READ: SONA 2015: How Aquino fared in disaster management since Yolanda)
She also said that a clear monitoring system should be in place.
"Disaggregated data should be released to identify budget items for Yolanda reconstruction alone and those for other equally important disasters that struck the country."
Reconstruction efforts
Meanwhile, Senator Joseph Victor "JV" Ejercito, chairman of the Committee on Urban Development, Housing, and Resettlement, expressed dismay "at the pace of government's recovery and reconstruction efforts."
A press conference was supposed to be held by the Senate Committee last November 4 but was cancelled. (READ: PH's Yolanda rebuilding 'inadequate' – UN)
According to the National Housing Authority report to the committee, only 16,544 units have been substantially built of the 205,128 houses required since recovery phase from Yolanda.
In the NHA report submitted to the committee, Iloilo has the most number of houses that are completely built at 1,692 units, followed by Tacloban City at 660 units and Capiz at 626 units.
In Tacloban, around 6,000 houses are yet to be completely built while no housing units were constructed in provinces of Palawan, Cebu, and Biliran as of September 30.
Of its total funding requirement, only P27 billion ($575.04 million) has been released by the DBM.
"At the rate they're going, they are building only 9,000 to 10,000 units a year," Ejercito said, noting that "If nothing changes, NHA might only be able to accomplish the target of 205,128 houses in the next 18 years." – Rappler.com
*$1 = P46.95