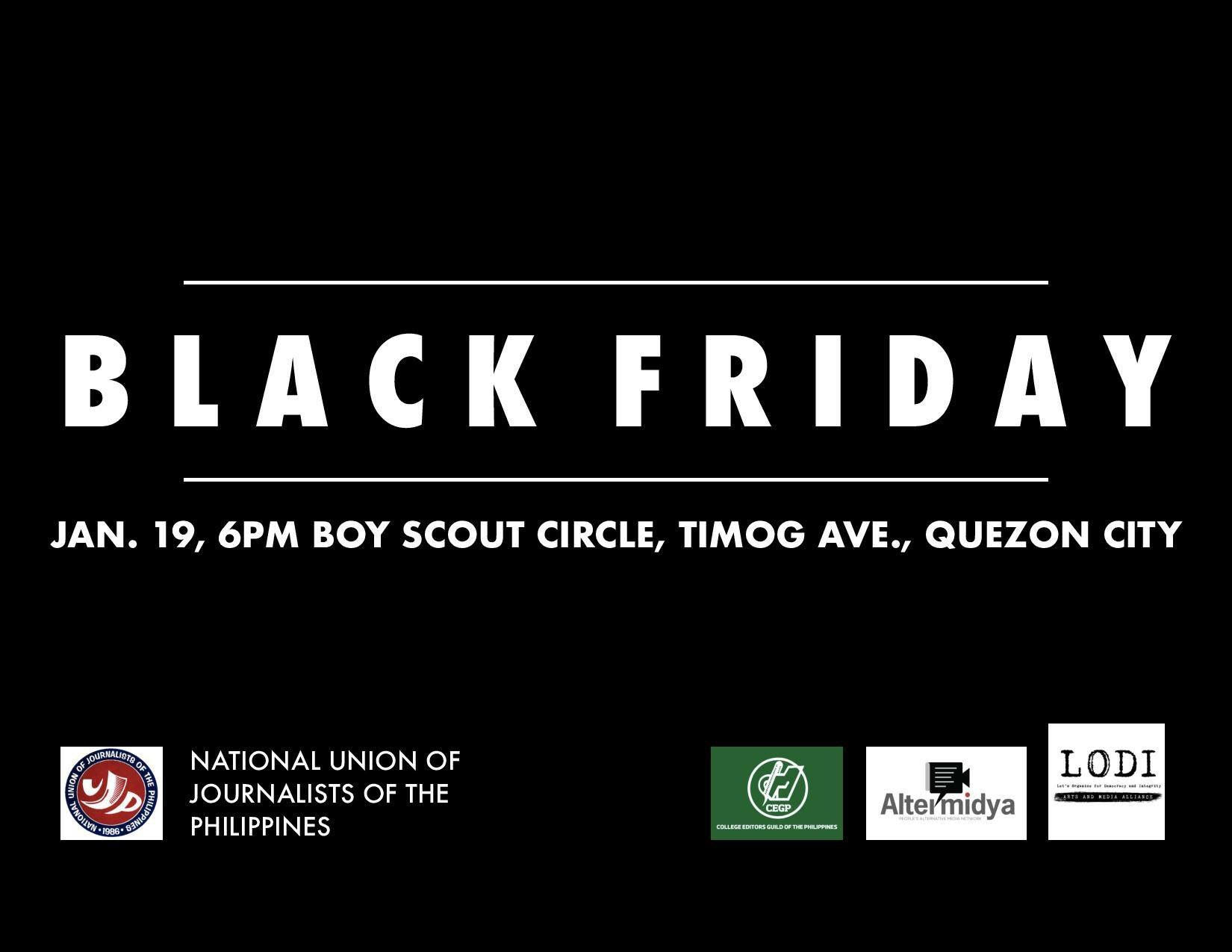 MANILA, Philippines – The National Union of Journalists of the Philippines (NUJP) will stage a protest action on January 19 dubbed "Black Friday Protest for Freedom."
The journalist group earlier slammed the Securities and Exchange Commission's (SEC) decision revoking the registration of news website Rappler. (READ: 
Journalist groups hit SEC decision vs Rappler
)
The group said the ruling against Rappler is just one of the many threats of President Rodrigo Duterte against critical media, citing the President's statements against Inquirer and ABS-CBN.
"The threatened closure of Rappler has proven that Rodrigo Duterte and his minions will stop at nothing to shut down critical voices even as they rush to amend the Constitution to produce an abomination that will not only perpetuate themselves in power but emasculate our rights and liberties," NUJP said in a Facebook post inviting media practitioners and concerned citizens to join the protest action.
There are two ways to support the action:
Wear black shirts or black arm bands to school or your place of work.
Join the protest at the Boy Scout Circle, the roundabout at Timog and Thomas Morato intersection in Quezon City at 6 pm.
The NUJP said that it will announce upcoming activities that will discuss and map out what needs to be done "to defend our country and people from the Duterte administration's sinister plans." – Rappler.com